Dorie Colangelo: Interview
February 2012
By: Lauren Jonik


Life moves in certain cycles and rhythms, kaleidoscopic patterns that dance like sunlight across a bare floor, and love is no different. Brooklyn-based singer/songwriter Dorie Colangelo beautifully exemplifies this basic sentiment on her latest EP, The Low. Musical snapshots taken from different real-life vantage points capture the subtle highs of stealing away with a lover to the challenging and hope-filled lows of maintaining a friendship after a relationship has ended, all the while keenly acknowledging that things change. As Colangelo explains, "The Low was inspired by the roller coaster of life. Sometimes you're up high,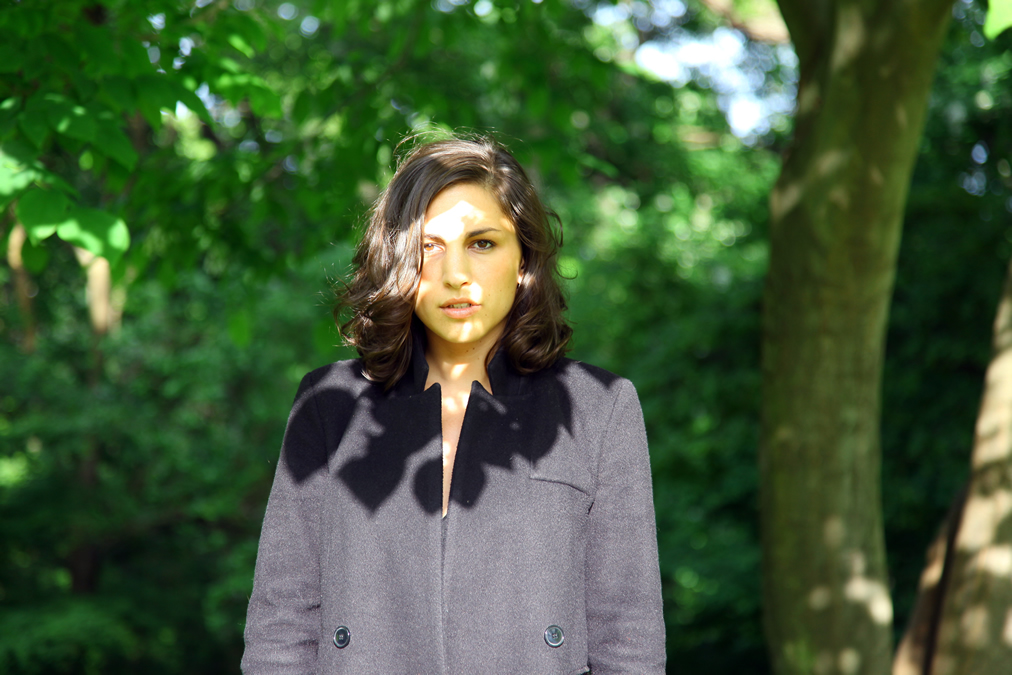 sometimes you're down low. You can never stay in either state for very long."
Acknowledging that creative growth can flourish with the aid of time, Colangelo notes the differences between her latest work and that of her first album. "The Low is slightly less melancholy and has a much bigger sound than my debut album. The songs were written over a span of five years-- "Beautiful Billy" in 2007 all the way to "The Only Home I've Ever Had" last year, which is about a breakup that didn't end in total ruin, but rather a friendship. I wanted to write a hopeful and upbeat breakup song because I got sick of the sad ones. I wrote it a week before we went into the studio," she says before remarking, "I'm happy to have them all documented and out in the world." But, while her sound has evolved and her crisp, smoky vocals have continued to be cultivated, her motivation for songwriting has remained true to its original impetus: to express something meaningful and poignant. "All my songs usually come from a strong feeling about an event or a person in my life that I need to express in song. For example, the song "Julie" is anxiety, weakness and procrastination personified. I try to convey exactly what I'm feeling and create a visual if I can. Hopefully the audience is either connecting with the emotion or at least enjoying the story."
Influenced by such notable musicians as Bob Dylan, Bonnie Raitt and Tom Petty, Dorie Colangelo has worked to develop a sound that is at once powerful and gentle and all her own. Though she regularly plays live in and around New York City, the process itself of recording sometimes proves to be daunting. "Recording is tough for me. I don't like recording the same guitar track over and over or singing the same thing fifty times. I put more pressure on myself after each take.I think that's why I enjoy recording live in the studio and risking my performance being a little rough around the edges," she says before continuing with a strategically placed cough, "Ahem, my debut album." But, surrounding herself with a strong musical team to aid in bringing her songs to life in a tangible form has proven to be useful. "The producer of The Low EP, Brian Forbes, and I have been working together for over a decade so he knows how to keep me motivated in the studio and keep me from getting frustrated with myself." In addition to taking the reigns as producer, Forbes played all of the electric guitar parts and engineered the album. Other notable New York City talent who contributed to the record include drummer Rob Draghi, bassist Dan Asher and pianist Misty Boyce.
In addition her new EP, Colangelo anticipates the release of the movie Peace, Love and Misunderstanding starring starring Jane Fonda, Catherine Keener, Chase Crawford and Kyle MacLachlan in the Spring of 2012. One of the songs from her 2008 self-titled album is featured in the movie. "A good friend of mine who works in the film industry forwarded me an email about an independent film seeking independent music so I sent in some songs, not expecting any response at all. Many months later I got a call from the movie people saying they were choosing "None The Wiser" for the film. It was really exciting to go see the movie at the Woodstock Film Festival. It felt like a huge reward after many, many years of hard work and sacrifice," she enthuses.
Furthermore, this year will also bring the release of a second EP for Dorie Colangelo, one that she has created with Alan Foreman. "The upcoming All These Little Things EP is different from all my other releases in that it has a much less melancholy sound to it. The songs are very acoustic, but kicked up a bit with banjo, Glockenspiel, pretty electric guitar melodies and even some horn." Indeed, the collaboration with Foreman has proven to be fruitful. "I've always wanted this sound but have never known quite how to make it happen."
When she is not immersed in all things music-related, Colangelo has been involved in pursuing creative nourishment of another kind: her passion for food. "I've always loved to cook and I grew up with parents who are both great cooks." Taking her love of the culinary world out of her own kitchen and onto the internet, she recently launched a blog called Brooklyn Salt. Of sharing her gastronomical adventures with a wider audience, she explains, "I post easy, healthy, everyday recipes for the busy city dweller. It is very fun to cook and take glamour shots of the dishes. I'm excited for summertime which is the season of all of my favorite dishes and ingredients. It is also when I can grow my own herbs."
There is a kind of power in transparency and truth and at the heart of her music, Colangelo embraces this. While she celebrates the small moments of beauty, it is by recognizing the inherent impermanence of life that this celebration takes on a deeper resonance, whether quiet or bold. In the song for which The Low was named, Colangelo sings, "From where I am, there's only down from here, but I won't forget just how good it feels. And I oughta know by now, whether I like it or not, the low will come again." Perhaps, it is by accepting the circumference of life's emotions and events that peace can be made with all epiphanies, great and small.

http://www.brooklynsalt.blogspot.com/

Photo by Coralina Meyer