Marc Broussard and Los Lonely Boys
The Rock Club, Pittsburgh, PA
November 15, 2004
By: Linda Spielman

It's undeniable that people develop preconceived notions of a person's physical presence just by the sound of their voice. And often, those preconceived visuals our minds conjure up prove to be wrong after we've met the person. If I played you Marc Broussard's debut CD Carencro, one would probably envision a seasoned Delta Blues veteran musician plucked right out the Louisiana Bayou. But, Marc Broussard is a twenty-two year-old, blonde haired, soft-spoken gentleman with an intoxicating southern accent. Don't let his age or boyish looks be deceiving. Marc Broussard is one of soul music's youngest voices with an old soul.
During the past year and a half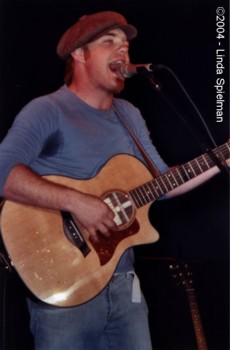 Marc Broussard has been to Pittsburgh at least eight times playing Club Cafe, The Hard Rock Street Jam and opening for The Clarks and Gavin DeGraw at Mr. Small's Theater.I recently had the chance to not only spend a weekend with Marc, his dad and many other incredible bands on The Rock Boat, but also to catch up with him on a cold November 2004 night before his opening stint for Los Lonely Boys. The voice I had fallen in love with from listening to Carencro and seeing live on The Rock Boat was equally as entrancing as he sat curled up in the back lounge of his tour bus pre-show.
The only way to describe Marc Broussard and his music is honest, heartfelt and sensual. He speaks straight from his heart and soul through his songs. Listening to Carencro, which is named for his hometown in Louisiana, one can see that not only does Marc create music because he loves the whole process, but because he also truly feels the music with all that he is as an artist.
Just as Gumbo is made up of many flavors, so are Marc Broussard's influences which range from Brian McKnight, Stevie Wonder, Ray Charles and Donny Hathaway to his father Ted Broussard. The fusion of all these musical flavors on Carencro is a melting pot of true rhythm and blues.
Knowing what he wants and how he wants his music conveyed is one of Broussard's strongest personality characteristics. He was willing to fight tooth and nail against his label to ensure Marshall Altman (who also produced Broussard indie release Momentary Setback) would be on board for Carencro. Initially giving in to eight months of meetings with possible producers, including famed Wallflowers producer Jay Joyce, Broussard eventually won the power struggle that would allow Broussard and Altman to have a shot. "I knew Marshall and I would make the record the label wanted. And I knew we would also make a great record that I wanted, a good pop record that still has a lot of vibe, emotion and soul to it. I fought long and hard to get Marshall on this project. We tracked one song for the label to review and that was it. That convinced them Marshall was the right man for Carencro. From that point forward, I didn't have a lot to worry about," Broussard recalls.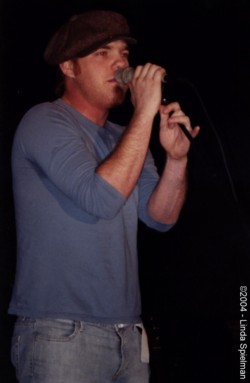 Marc Broussard may be young in years, but he writes songs as an old soul. They are reflective, sometimes brutally honest and somewhat poetic. They are true soul music in its purest sense. The sixteen tracks brought to Carencro were narrowed to a final twelve. Having co-written all the songs, Broussard was more than open to the writing process with Rodney Foster, Martin Sexton, Jay Joyce and David Ryan Harris. As Broussard sees it, these are his peers and writers he admires. He was there to learn from them and grow as a musician and writer. With that mentality, Broussard honestly admits that he probably can count less than three unsuccessful writing sessions with fellow writers for both his CDs. As he elaborates, "You go into this whole process just being really honest with yourself and with the people in the room you are writing with. If you keep that foremost in your mind, you leave your ideas open to create the best storylines possible to complete the whole picture and vision of the CD." Broussard doesn't have one tried and true method to writing, but he does acknowledge that as long as you find the vibe and melody, the lyrics sometimes just fall into place naturally. "If you get a great melody and groove, it really doesn't matter, people will respond to it. You don't necessarily have to be all cerebral and witty all the time to create a great song and get your point across to the listener," Broussard notes. A perfect example for Broussard is Stevie Wonder. Wonder has the ability to say so much, with so much emotion in his songs without necessarily using a lot of words. This is a talent that Broussard himself tries to capture within his own music.
Carencro is a beautifully written, musical and well produced CD. Every song is a little story that pieces the puzzle together for a complete storyline from track one all the way through to hidden track twenty-three. Home, written by the father and son Broussard, Joyce and Foster has a nasty, infectious groove that is one of the best driving songs around. Beauty of Who You Are is the track that every woman would love to have her man write for her. Baby I'm so into you / Every whisper from your soul to my heart. It's a completely uninhibited view of the appreciation of relationships, beautifully penned by Broussard. Broussard's personal favorite track on the CD is Let Me Leave. "It's the most conducive to my life more than any other of the tracks on the CD. It says a lot about who I am, and what I go through a lot of the time," Broussard admits. The honest autobiographical song lets us see into the mind and heart of Broussard the man, the musician and the artist. The honest approach to Let Me Leave is yet another testimony to Broussard's musical passion.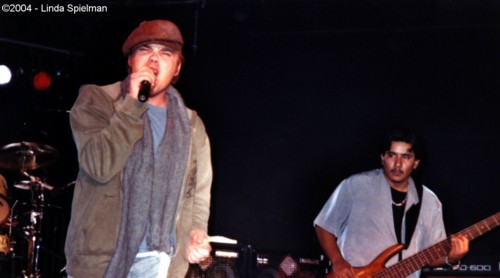 Marc Broussard's music, sincerity and constant drive to be more of an artist is what makes him universally appealing. Maybe that is why with two hundred plus shows in less than two years with such artists as Los Lonely Boys he continues to win over fans. For many of those who came to see Marc Broussard with Los Lonely Boys at The Rock Club, it wasn't their first show, but yet another great performance. For those who came to see Los Lonely Boys, many left as Marc Broussard fans.
With 2005 just around the corner, Marc Broussard's schedule shows no signs of letting up. He is tentatively set to hit the road in early 2005 with David Ryan Harris and Citizen Cope. He also is confirmed as one of the headlining artists for another year in a row on The Rock Boat 2005.
How does Marc Broussard want to leave his mark and continued musical legacy in the world of music? Broussard places absolutely no limit on his ambition for the future. "The kind of artist I'd like to evolve into is Prince," he says. "My ambition is to do the everything as well as I can and have people dig it. I want to be the true entertainer."

http://www.marcbroussard.com
http://www.loslonelyboys.com
Photos by Linda Spielman